A Coeducational School for
Children Aged 3 to 18 years.
A Coeducational School for
Children Aged 3 to 18 years.
A Coeducational School for
Children Aged 3 to 18 years.
A Coeducational School for
Children Aged 3 to 18 years.
A Coeducational School for
Children Aged 3 to 18 years.
A Coeducational School for
Children Aged 3 to 18 years.
WELCOME TO CHATRABHUJ NARSEE SCHOOL
International School in Pune
We are a coeducational school for children aged three to eighteen years. Our schools are situated in locations that are close to nature on sprawling campuses. We are founded on the core competencies that are pertinent today and will be relevant for years to come – critical thinking, problem solving, creativity, powerful communication, collaboration & the nurturing of an environment where emphasis is placed on respect, empathy & bonding which will enable students to contribute effectively throughout their lives.
A 21st CENTURY INSTITUTION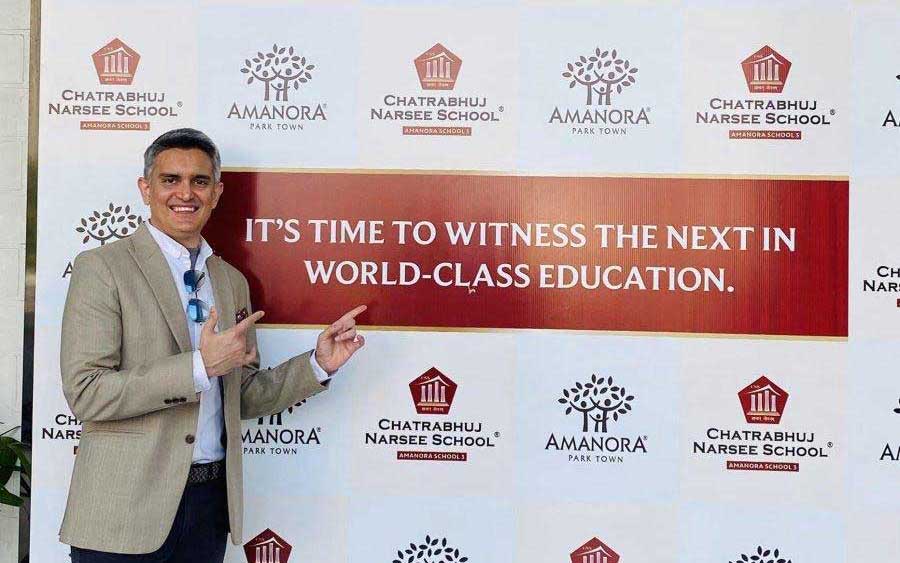 Our Mission & Vision
Chatrabhuj Narsee School
driven by excellence
seeks to inculcate
a desire to learn,
to be,
to do,
and
to live in peace & harmony.
Academics
Academics At the heart of any international curriculum lies the mission of preparing 21st century learners who are open minded, empathic, and reflective, who contribute fruitfully to creating a better world.
Beyond Academics
Our endeavour is to teach in a supportive and convivial and engaging learning environment which will facilitate knowledge and skills essential for the students to reach their full potential.
If you are seeking International Board schools in Pune, CNS is one of the Best International Schools in Hadapsar, Pune to enroll in!
We relocated from the UK to Pune after 14 years and we were extremely anxious about schools in India since we were coming to a completely different education system, culture and environment. CNS was the very first school that we visited when we first came to Pune and there was absolutely nothing that we didn't like about. The admission counselor, school staff, its facilities and the school ethos touched us immediately. From day 1 both our daughters have been so happy to go to school every morning. The school has great staff who are so welcoming, caring, patient and always open to listen to our concerns. We were very apprehensive about it being a brand new school but we are happy that we chose this school.The school has managed to keep students so engaged and encouraging from day 1 that it just doesn't feel like this is a new school at all. They seem to know their game well in this field and we are extremely happy with our choice. We wish the school all the very best for it to make a mark in the education system not only in Pune but all over India.
Parent Name – Deepal Shroff
Child Name – Twisha Shroff
My twin daughters have been with CNS since nursery and now they are in Sr. KG. As a parent of twins, among other challenges – I was apprehensive about their schooling. CNS and the teachers especially, have always been very confident about their skills with which they manage children and thus make all my worries go away.
– Mrs. Nikita Panchmatia
Mother of twins in Sr. Kg
Today we visited the school and were absolutely impressed with the entire setup. Most important and notable part was you maintained utmost professionalism which is much apprised! Me and my wife are discussing the school now and we thought of taking out some time to appreciate you! Regardless of whether we take the admission or not, we would like to appreciate the entire CNS staff for its utmost professionalism and warmth on our visit. Again, I really appreciate your professionalism!
Parent Name – Hemant and Aditi Mandge (Prospective Parent)
CNS is every bit the school that we dreamt of, for our child. Whether it is the teachers who leave no stone unturned to ensure that kids not only learn in the best way but also have fun while doing so or the facilities which are of international standards. What is also worth mentioning is how every child is paid attention to and feels loved and cared for.
– Mitushi Sharma
Mother of student in Grade 4
I must say that we are so pleased to be a part of Dandia night. Right from security, music, food stalls, decoration, overall management to every other arrangement, it's managed perfectly well. Thank you so much for organizing such an enjoyable garba night.
Parent Name – Sujala Arora
Child Name – Kavin Arora
We enrolled our son 3 years ago in Jr. KG at CNS. In these three years we have realised that the teachers of CNS are kind, patient and extremely talented. With their constant encouragement we noticed that our son (currently in Grade 2) from being shy and not so comfortable on stage in front of a large audience had become a vibrant, confident, spirited child by the end of Sr. Kg.
– Shweta Parmar
Mother of students in Grade 2 and Nursery